Date/Time
Date(s) - 14/06/2016
18:00 - 21:00


For an ics/Outlook file please click here: iCal
Location
UBS Luxembourg
Categories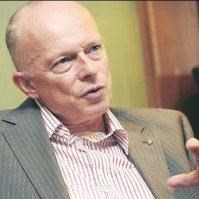 There are currently no cross border 3rd pillar pension products available in Europe. This is restricting mobility of highly qualified mobile workers in the EU. The fragmentation of the European market also leads to a situation of low competition and high margins for providers.
This is why the EU Commission has relaunched in late 2015 a consultative process to implement cross border private pensions. The project is called PEPP (Pan European Personal Pension product). The aim of the Commission is to put banks, insurance companies and asset managers in competition to offer these products.
Luxembourg being THE cross-border platform in Europe par excellence for distribution of financial services, this represents a huge opportunity for our financial centre over the years to come.
The presentation will be followed by a networking cocktail.
This event is free of charge for IBF members. Non members will have to pay a participation
fee of 20 Euro.
If you would like to attend please use the booking form below or the contact form of this page. Please reply before 9th of June 2016.
The Board of International Bankers Forum Luxembourg